Our Lamb

Our sheep are pastured all year round. In the summer they are rotationally grazed around the ranch, improving soil health and fighting weeds. In the winter months when fresh forage is not available sheep are fed hay that is grown right on the ranch.

Sheep Hides

Our sheep hides are organically tanned in Oregon. If not tanned these skins would just be a waste product going to the landfill. They are oh so soft to lay on and natural wool makes them naturally anibacterial.

Wool Products

Generally Suffolk wool is considered a waste product because it is quite coarse. We have found that while it doesn't make great clothing, it does make fantastic felted products. We are proud to be using our wool to bring you all of these felted treasures.
Who We Are
ALE Sheep Company is owned and managed by Anna Odendaal. Anna is a third generation sheep and cattle rancher, but found a love for sheep early on. ALE Sheep Company began in 2010 as an FFA project. It is now run as a small part of her family's much larger ranch in Northern California & Nevada. Along with her husband, Riaan, and daughter, Miena, they live and work on the ranch. They aim to preserve the time honored tradition of sheep ranching in the West.
Read More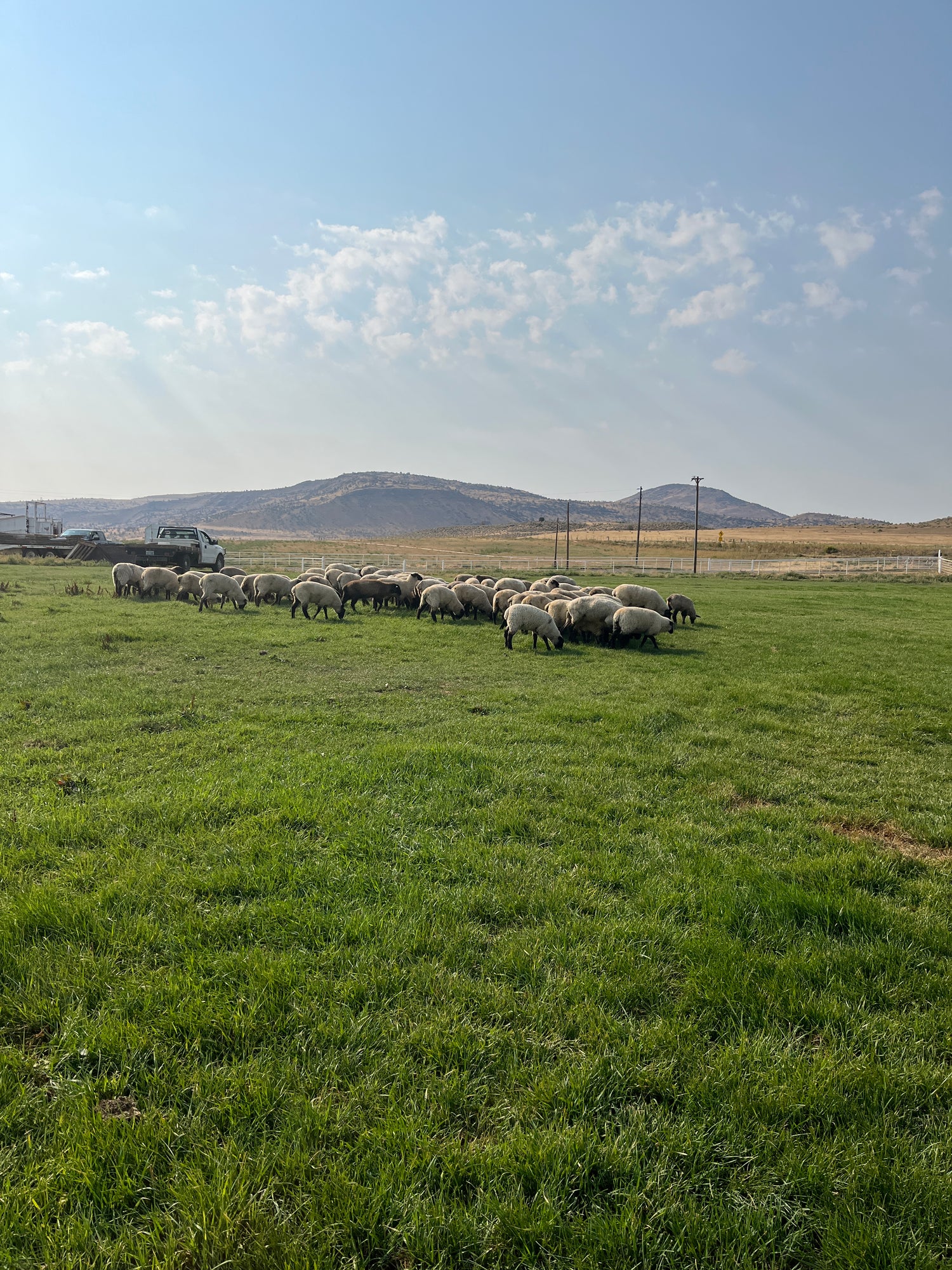 How We Graze
Our sheep are pastured here on our Great Basin Ranch. They graze alfalfa stubble, clover, and perennial bunch grasses all spring, summer, and fall. During the winter, when forage is not freshly available, they are fed alfalfa and grass hay from the same fields they graze in the spring, summer, and fall. Our goal is to improve soil health by rotationally grazing these ruminat powerhouses we call sheep.
More About our Sheep